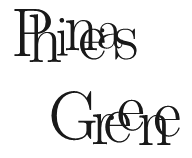 "A sharp knife is a safe knife"
An age old proverb.
Sharpening
They say a sharp knife is a safe knife. I don't know. I don't have any experience with dull ones. If you do have experience with dull knives, I can help you out. If your blade is made of quality steel, I guarantee that it will be razor sharp when I'm done with it. And when I say razor sharp I mean it. If you can't shave with it, it's not razor sharp. If you are interested please email me at phineasgreene@outlook.com. I charge $2 per inch of blade.
A few notes: The steel of which a blade is made has a big impact on its sharpness and how long it stays sharp. Most kitchen knives, for example, are made from stainless steel, which doesn't take or hold an edge as well as carbon steel. This could mean that my "razor gaurantee" doesn't hold true for your knife.